I am happy to say I was part of the 1.5 million people in Chicago who witnessed history in the park. It was awe-inspiring, and I've never felt so much pride in my country before last night. 
So, I'm going to express this excitement through pictures, which I hope you'll enjoy. 
I am so happy to have Barack Obama as my president! Pro-choice, pro-equality!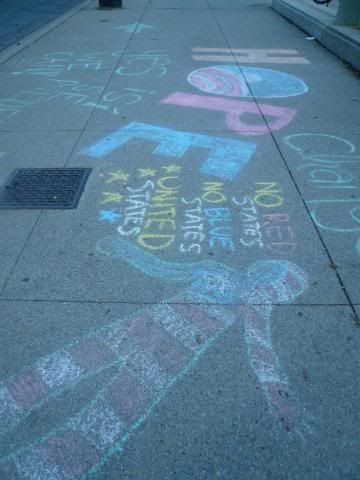 A guy singing, I can't remember what, but he was really cool.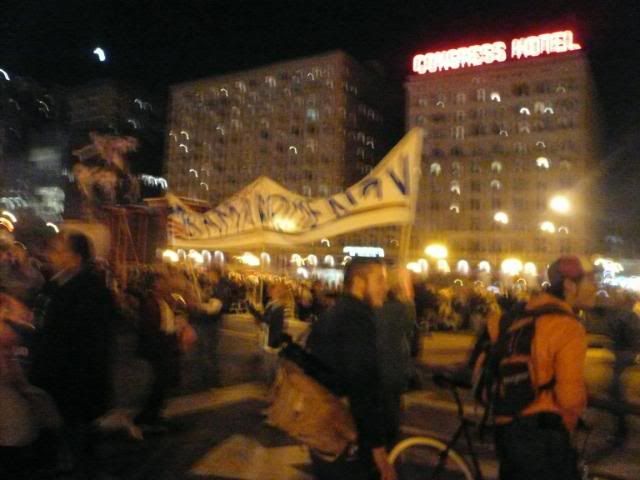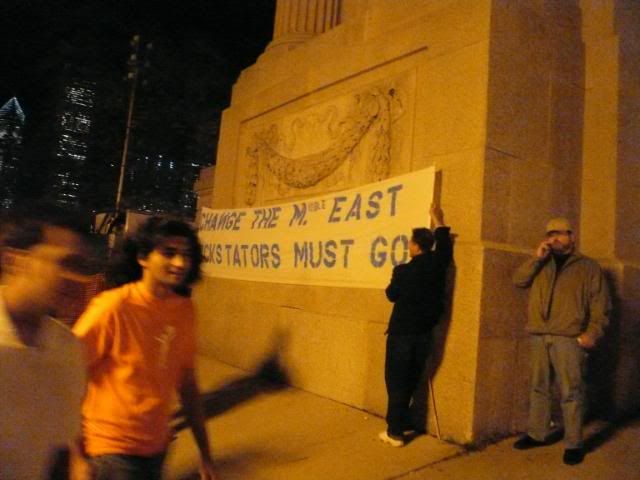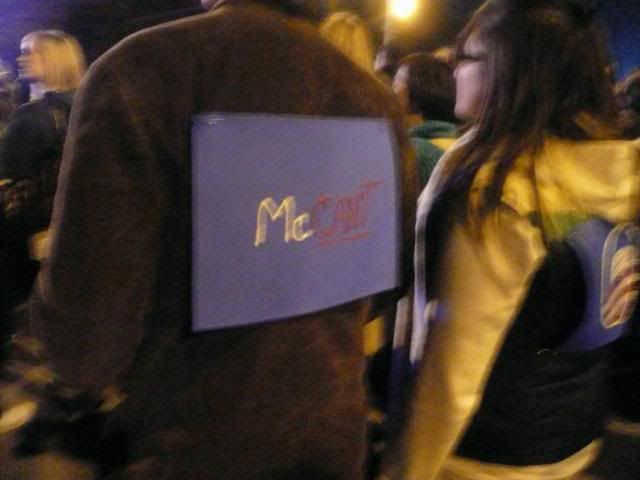 McCant!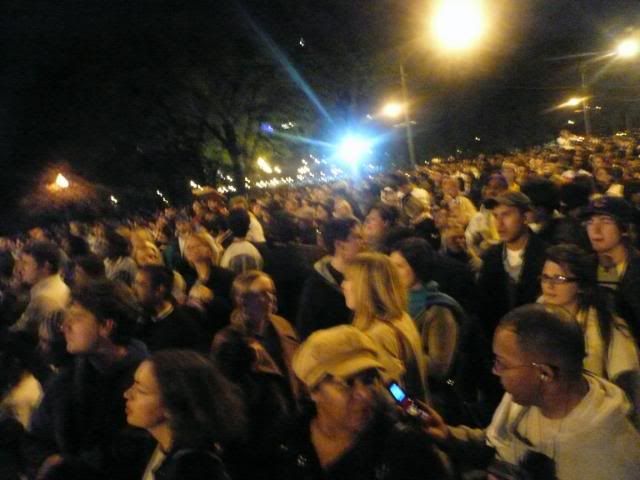 To my right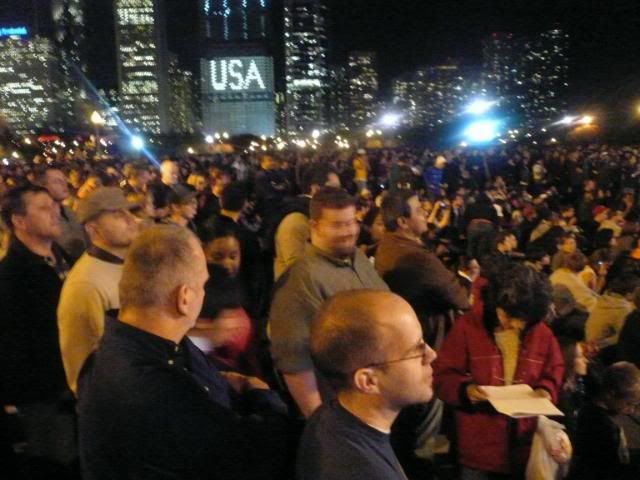 To my left
People behind me!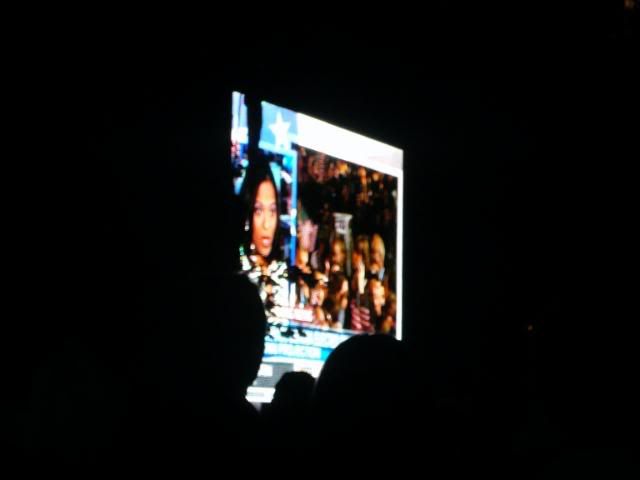 This was the moment CNN announced their projections for his win.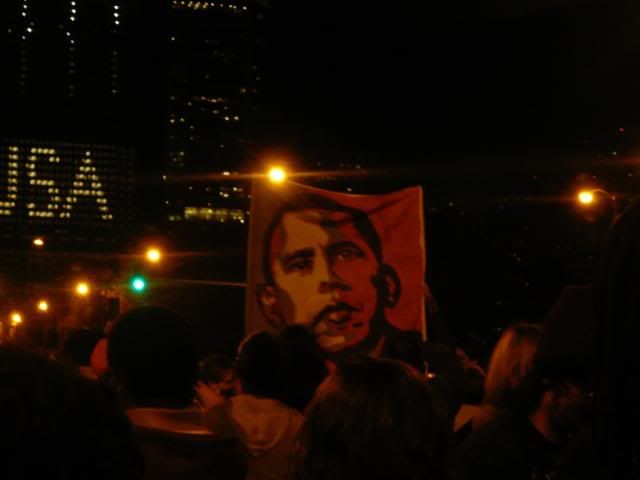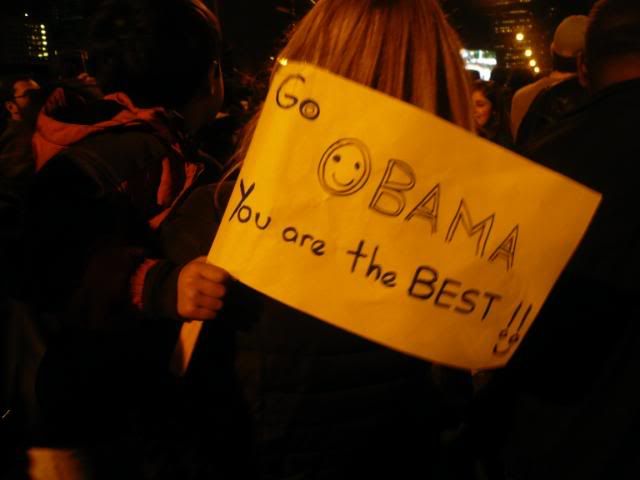 This little girl was aorable. She was waving her little flag all over the place!
Everyone leaving the park after Obama's speech. LOOK HOW MANY PEOPLE ARE THERE!!!